Autumn Fruits and Seeds
Many trees have fruit such as apple, plums and pears which are harvested in autumn… (note there are young apple trees growing near Shepherd's Lodge near the Bennachie Visitor Centre).
Other trees have seeds.
Horse Chestnut-bonkers about conkers!
Conkers are the seeds of the horse chestnut tree. You usually find two of these lovely hard brown seeds sitting inside a protective spiky casing, which drop to the ground in autumn.
Autumn is all about battlefield games of conkers! The World Conker Championships take place in Northamptonshire in England every October. You can find Horse Chestnuts on Bennachie growing not far from Rowantree car park.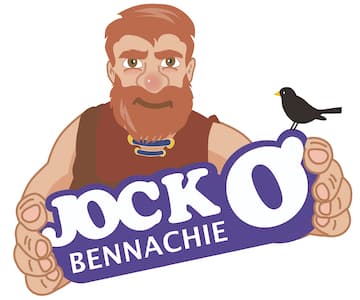 Jock Says: Centuries ago, I remember watching children playing a game like conkers with hazel nuts-conkers only came to Britain from Turkey in the 1600's!
Watch this video to find out how to play conkers.
Important: Don't eat conkers as they are poisonous!
They are also poisonous to animals because they contain some nasty chemicals. Jock sometimes sees deer on Bennachie eating them as they are able to break down these chemicals.
Horse chestnut trees can grow up to 30 meters tall and can live for 300 years. They are especially beautiful in autumn as their leaves turn from orange to deep red before falling off.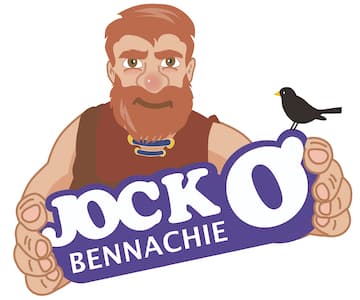 Jock Says: If you look carefully at a Horse Chestnut branch you will see why it is called a horse chestnut tree as when the leaf stalks fall off there's a scar on the twig which looks like an upside down horse shoe!
More about conkers:
Oak trees produce acorns which are considered nuts, sycamore seeds have V shaped wings have rounded ends. These are one of the most recognisable seeds, also known as 'helicopters' which spin round and pine cones have lots of seeds inside.
Acorns from oak trees - ripen in autumn, much to the delight of red squirrels and jays who collect them, hiding them in the ground to keep them as a food stash that can be used during the cold winter months.
Some of these "hidden " acorns could grow into young oak trees if the conditions are right.
Once every 2 to 5 years you can get a bumper crop of acorns; in fact 2020 is a good year so keep a look out!
Learn more by exploring these links.
This is part of the Autumn Fruits, Berries and Seeds information.