Outdoor Activity Checklist
We want young people to learn more about our natural environment. With support and planning this could be fun for all the family!
The natural environment is a great place for children, with so much to see, touch, smell and listen to. Please leave no trace of your visit but footprints, and put all your rubbish (including dog poo bags) in a bin or take it home.
Useful things to remember when planning to go on a Jock o' Bennachie outside Activities (for both children and responsible adult):
Check the weather forecast : link to weather forecast.
Make sure you wear suitable clothing - for example, warm layers and waterproofs or sunscreen and hats.
Be prepared for a change in the weather.
Wear sturdy footwear with a good grip. The ground will be uneven, and can be muddy and slippery.
Plan a route you know everyone can handle.
Take your own drink and a snack… extra treats are always handy!
Take a simple first aid kit and bug repellant.
Print off or copy of Jock's activity sheet, plus pencil, etc.
Take a fully charged phone.
Take something to clean hands (wipes etc.).
Take a towel and change of clothing in a vehicle.
After the visit your should Check for Ticks.
In addition if visiting Bennachie
Note: If climbing to a summit on Bennachie the weather at the top could be a lot different than at the car park. It could be windy and cooler for example. Once you go higher than the trees you won't have shelter from the sun or rain so make sure you have suitable extra clothing/hat/sunscreen in your backpack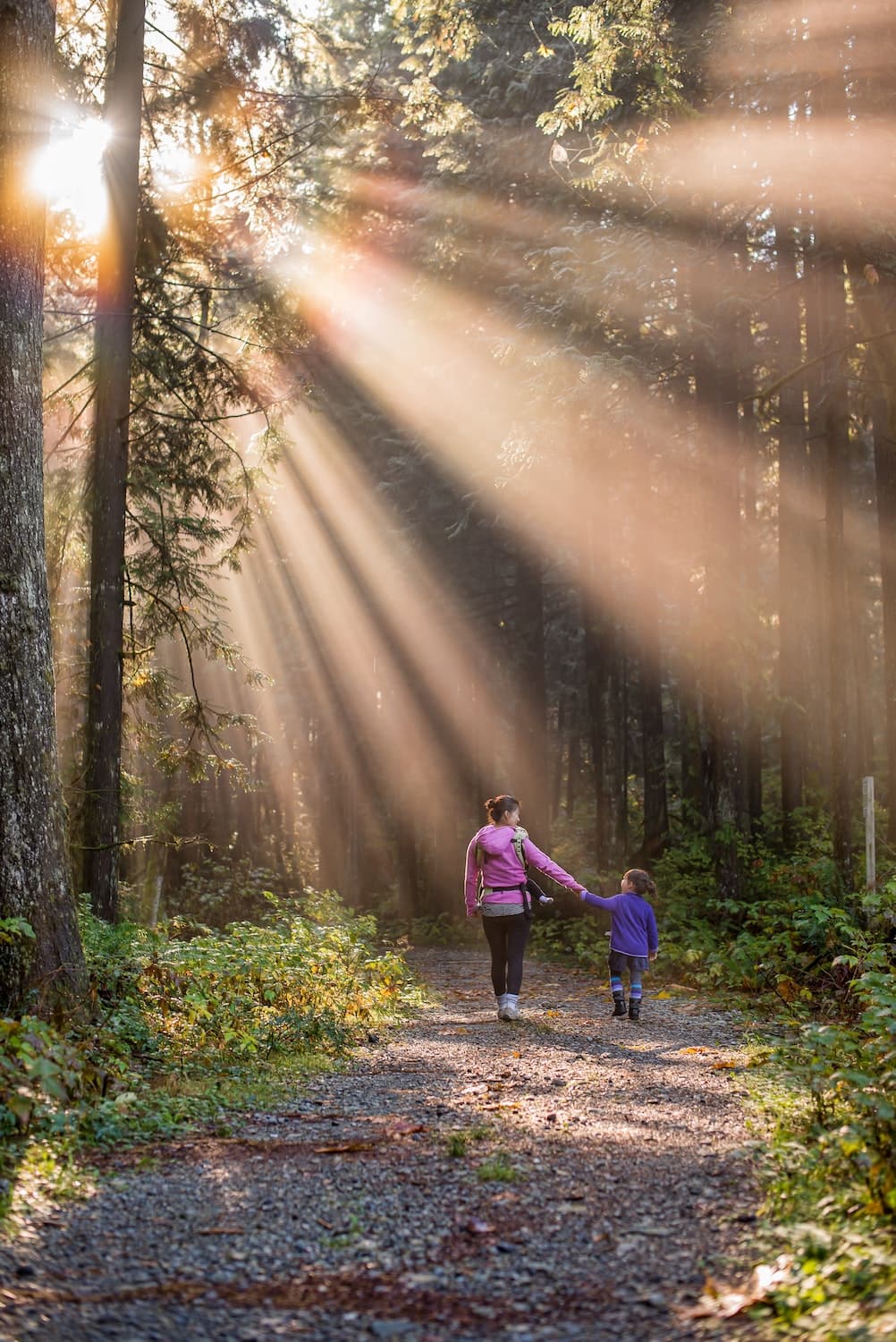 Note (July 2022): The toilets at Rowantree car park are currently closed.