Staying Safe on Bennachie
So you are thinking about climbing Bennachie. Although maybe not the highest of hills its distinctive shape and the fact that it can be seen from almost everywhere in Aberdeenshire makes it a popular day out for walkers.
Okay so what do you need to think about before setting off on your Bennachie adventure?
First of all you need to have a plan. Where are you going to start from and exactly where on the hill are you heading for. Bennachie has quite a few tops and before leaving the car park you need to know exactly how you are going to get to your chosen top or tops and importantly how you are going to get back down again. Although most of the tracks are signposted it is a good idea to have a map. This may seem obvious but if this is your first time on Bennachie it can get a bit confusing. From the carpark to the what is probably the most popular top – Mither Tap - involves a climb of almost 340 metres and can be quite an effort if you are not used to it. There is an excellent track leading from the carpark up out of the forest to the top, but it is steep and if there is snow or ice on the track it can be very challenging, especially when descending.
So have a plan, know where you are going and make sure that you have given yourself enough time to get to the top and back in daylight. This is more important during the winter months when the days are short and the weather might add some difficulties. The weather in the carpark will almost certainly be different from what you will experience once you get up the track and out from the shelter of the trees. Checking the weather forecast before you head off is always a good idea.
Although Bennachie is not really a big mountain it does need to be treated with respect, and so in addition to having thought about your route and considered the weather and if you have given yourself enough time to get to the top and back you need to think about what you are wearing and what you are going to carry with you. Ideally you would have strong walking shoes or boots with good soles which will give you plenty of ankle support – really important when coming back down. Even on the warmest of days the weather on top of Bennachie can be cold and windy. There is not a great deal of shelter on any of the Bennachie tops and getting out of the wind can be difficult so you should have extra clothes with you and certainly a jacket to keep the wind out. During the winter months it important to have a hat and gloves and it is always worth carrying an extra layer to pop on when you get to the top.
You might be interested to know that Bennachie is frequently the scene of accidents which end up involving the local Mountain Rescue Team. In fact, Bennachie has almost as many callouts for Mountain Rescue Teams as the much bigger mountains of the Cairngorms. So small it might be in comparison to the bigger hills and mountains to the west but it can be just as challenging. Many of the incidents which end up with people having to be rescued are a result of them not wearing the correct footwear. The last thing that you want is to twist your ankle or knee which may result in you having to be rescued!
So what are the really important things you need to think about when visiting Bennachie in order to stay safe and have an enjoyable day out?
Plan your trip, make sure that what you are going to attempt is something that you and others you are with are going to be able to do safely and that you have given yourself enough time. Remember Bennachie will still be there next week so don't be scared to change you plans and do something less challenging if the weather changes or if you are finding the going too tough.
Before heading out think about the weather, check the forecast and use that information to plan your route. This is especially important in winter when you will almost certainly find the weather more challenging as you get higher up the hill.
Make sure that what you have on your feet is up to the job. This is really important not just during the winter months and might just make the difference between a good day out and one where you have to be rescued!
Remember the weather can change and it has been known to rain and snow in Scotland so carrying a waterproof and windproof jacket along with some extra clothing is a good idea – even in summer.
It is also worth remembering that having something to eat and drink during your trip up Bennachie might be a good idea. You will be using up quite a lot of energy during your ascent of Bennachie so having a snack with you will help to keep you going.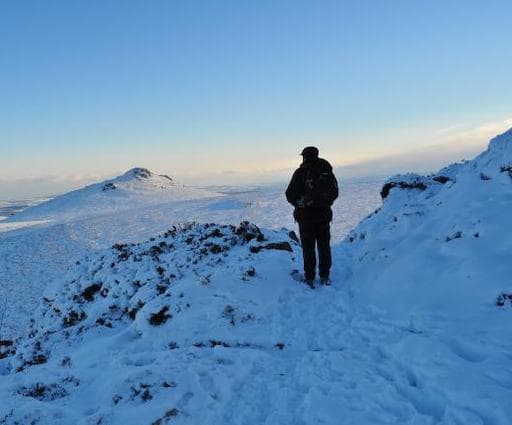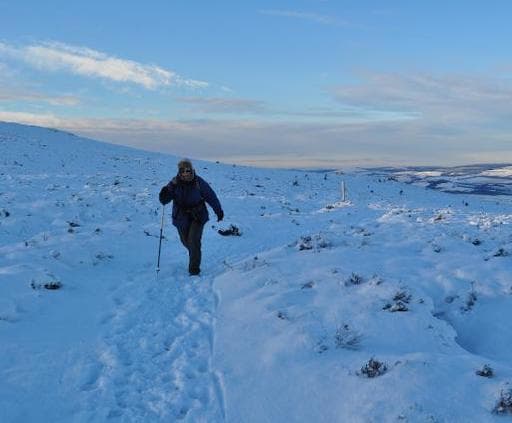 This is part of the Aberdeen Mountain Rescue Team information.