When Wildlife Meets Litter
According to Kids.NationalGeographic.com, around the world people throw away nearly 4 million tons of rubbish EVERY DAY!
That's enough for 350,000 bin lorries!
Nearly 13% of that is plastic.
Have a look at these photographs from Chris Packham - Chris Packham Photographs the Impact of Litter from the Guardian newspaper.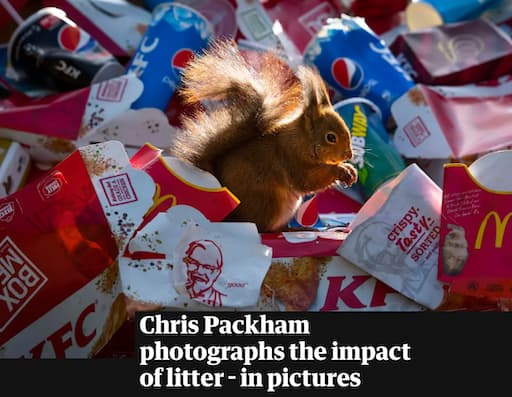 This is part of the Let's Make Bennachie Litter Free! information.