Whooper Swans
The honk honk call of the whooper swans as they arrive from Iceland always make Jock giggle! He thinks they sound like Chitty Chitty Bang Bang as they fly majestically on their 2-2.5 meter wing span. They fly in from Iceland having flown some 940 miles! He loves to peep over from Millstone Hill to watch the flock of about 100 which winters close to the River Don between Kemnay and Monymusk, but you might see them elsewhere.
Enjoy this wonderful video of whooper swans, singing, dancing and flying.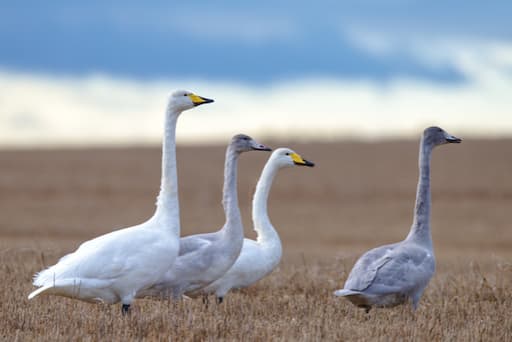 This is part of the Birds in Autumn information.